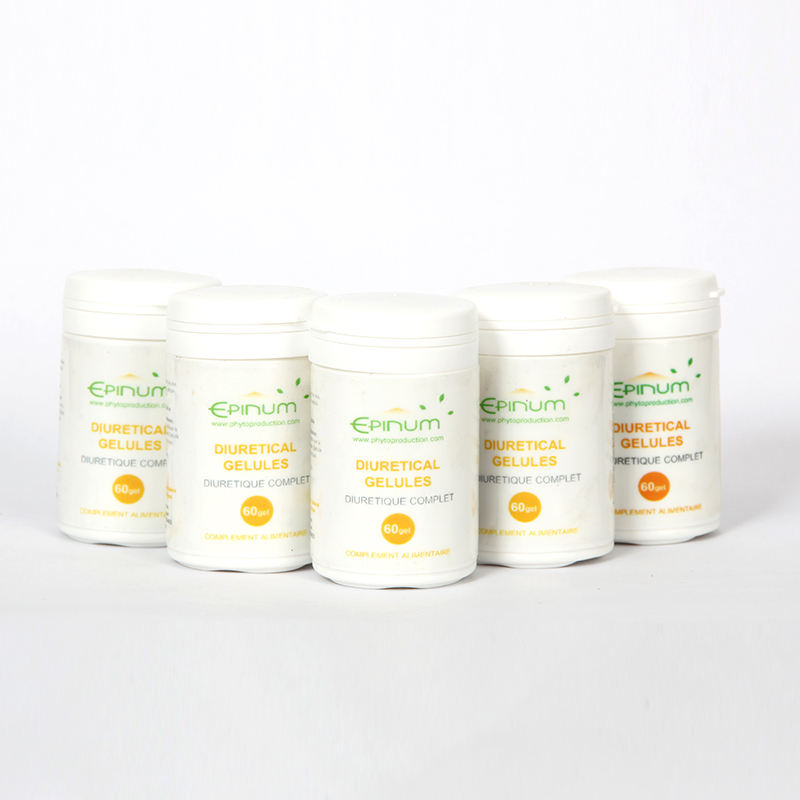  
Package Diuretical
Fight against water retention
Package Diuretical, a complete and safe treatment.
The quality of a diuretic is the respect of the diuresis equilibrium between the components, because all the active substances do not have the same action and power.
A feeling of confort just after taking the first capsules, and the results are quick, the cure can be extended without side effects.
Very active on cellulite.
Free delivery.
Dosage :
Conditionnement : 5 boxes of 60 capsules
Description
Diuretical capsules complete diuretic to fight against water retention.
Water retention: the right solution of herbal medicine that besides reduce cellulite.
Plants are very effective in solutions of water retention. The cherry tail, birch and orthosiphon are the most commonly used plants because they are most effective while synergized with each other through a strict categorical equilibrium, thus ensuring a complete service for the volume of diuresis.

The water retention and edema are due to the infiltration of liquids into the connective tissues (water or lymph). This is manifested by diffuse swelling on the body, especially on the lower limbs. Diuretics are then prescribed to evacuate the fluid from the body through diuresis (need to urinate).

Some plants have the property of activating the elimination of liquids. The most effective are the cherry tail, orthosiphon, birch. The properties of diuretics have been discovered over the centuries.

The cherry tail, completely known for its diuretic utility for water eliminations in overweight people that is synergized by birch and orthosiphon.
Orthosiphon is a plant also called Java tea that is very useful for detoxification of the body. It is a plant that soothes the first pains of cystitis.

Betula alba ; Diuretic considered as the most intense. 
Ingrédients
Betula alba,
orthosiphon,
prunus cerasus.
Précisions
Diuretic causes an important volume and needs of diuresis
Mode d'emploi

2 times a day (morning and evening) at a rate of 3 capsules per dose with a large glass of water.
Don't exceed the daily dose
Keep away from children reach