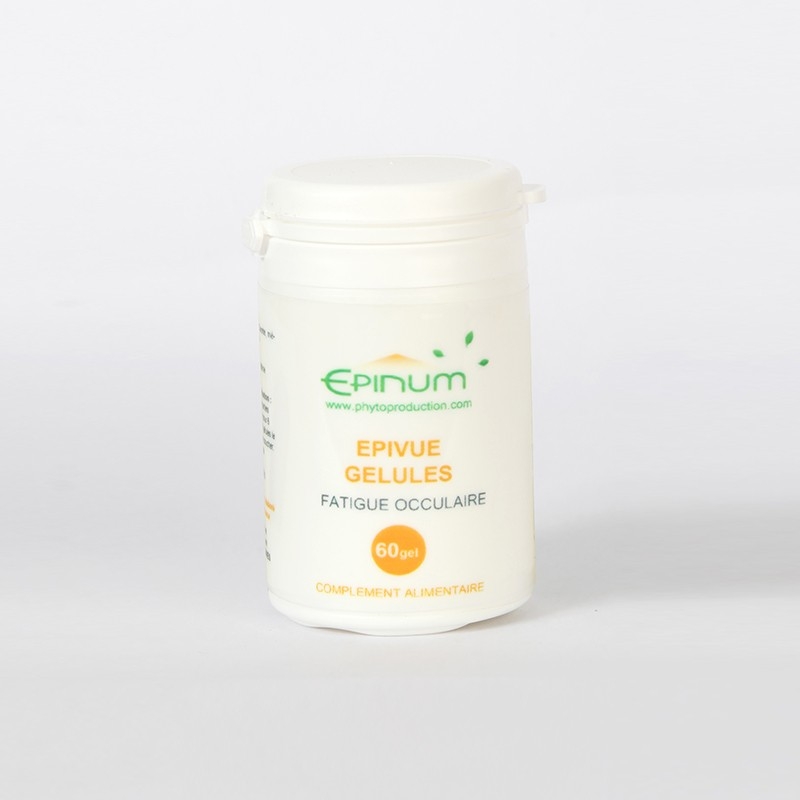  
Morridal crème
Tired eyes
Weakness of visual acuity.
Tired eyes
As part of the permanent use of the computer and as a result of the attention to the screen the eyes get tired faster.
There is also the need for glasses or to resist not wearing them.
Epivue capsules helps you, also exists in herbal tea.
Description
The solution against eyestrain
Epivue capsules puts at your disposal its assets such as carrot root, sweetclover and eyebright. They soften, heal and rest quickly and safely.
The first signs of a better visual acuity arrive from two to three days, but a cure of three weeks gives the best results.
Eye fatigue often has only a few causes: working on the screen, watching TV for too long, and generally refusing to wear glasses.
In the context of the permanent use of the computer and the attention paid to the screen, the eyes get tired more quickly.
It is called artificial vision syndrome or digital eye strain that can affect a person with perfect vision.
It is particularly manifested by itchy eyes or red eyes with dry or watery eyes accompanied by headaches or blurred vision.
There is also the need for glasses and to resist. The eyes get tired faster and throbbing headaches can occur.
Epivue comforts your eyes.  With 2 capsules in the morning, eye strain which is so annoying will become imperceptible.
In general a cure of 6 weeks is favorable to the best ocular recovery.
This is a dietary supplement and should not be used as a meal replacement.
Products must be kept out of the reach of children.
Don't exceed the daily dose
Keep away from children reach