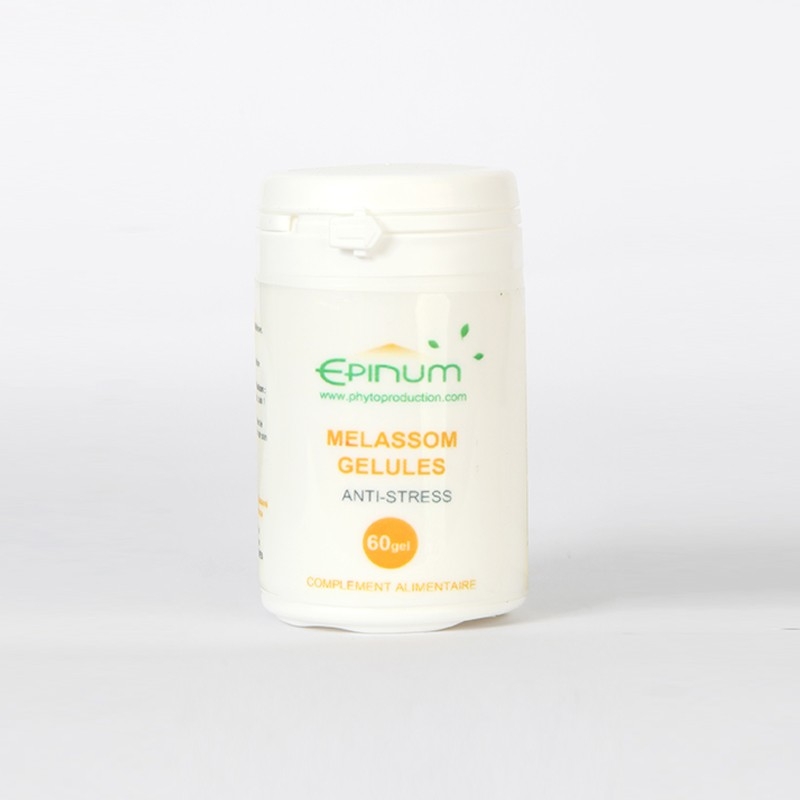  
Melassom capsules
Improve sleep
Melassom capsules enable a safe sleep and will slowly improve your quality sleep; you won't feel anymore drowsiness in the morning.
Melassom is the solution for sleep.
Insomnia is defined as: not able to fall asleep, or wake up after a few hours of sleep. Melassom capsules will help you. You shall continue the treatment even after the first result.
Dosage : 1 to 4 capsules per day
Conditionnement : 60 capsules of 235 mg
Description
Improve your sleep with the plants property
Product designed and manufactured in France.
The synergy of the active ingredients inside Melassom will relax you slowly by activating serotonin that improves synthetization of melatonin responsible for a good sleep.
Your night wiil be uninterrupted. It is the strengh of the perfect dosage of the active ingredients inside Melasom.
You will feel relaxed, no stress but without the feeling of walking on the air.
Melassom will help you to have a good night rest slowly and in a few days; you will lose anxiety and nervousness distrubing your sleep.
Thus, Melassom activates the neurotransmitter serotonin that secretes melatonin, central hormon to regulate biological time rythme; anti-spasmolytic and sedative property acting on serotonin production will help you to wake up in the morning with the feeling of having well sleeped, it is due to sedative power of the passionflower.
Mélassom is classified as a safe product.
Stressed people can benefit from the active ingredients of Melastress by taking 2 capsules in the morning to get a great relaxation for the day.
If associated with stress-sleep action, Melassom capsule is also avaibalble in the package anxiety-sleep.
Ingrédients
Lemon balm
horehound
birdsfoot
L-tryptophane
Précisions
Melassom capsules is a serious product for those who have a restless night, those who don't fall asleep easily and those who wake up at night and cannot sleep. 

It is a dietary supplement that cannot be used as a subtitute for meal.
Mode d'emploi
For some people, one to 2 capsules is enough but in general, 2 times 2 capsules at the beginning of the treatment:  at the end of the afternoon 2 capsules and 2 capsules half an hour before sleep.
After this beginning phase, once you have a few rest nights, take 3 capsules per day, then 2 capsules per day 1 hour before sleep.

Don't exceed the daily dose
Keep away from children reach