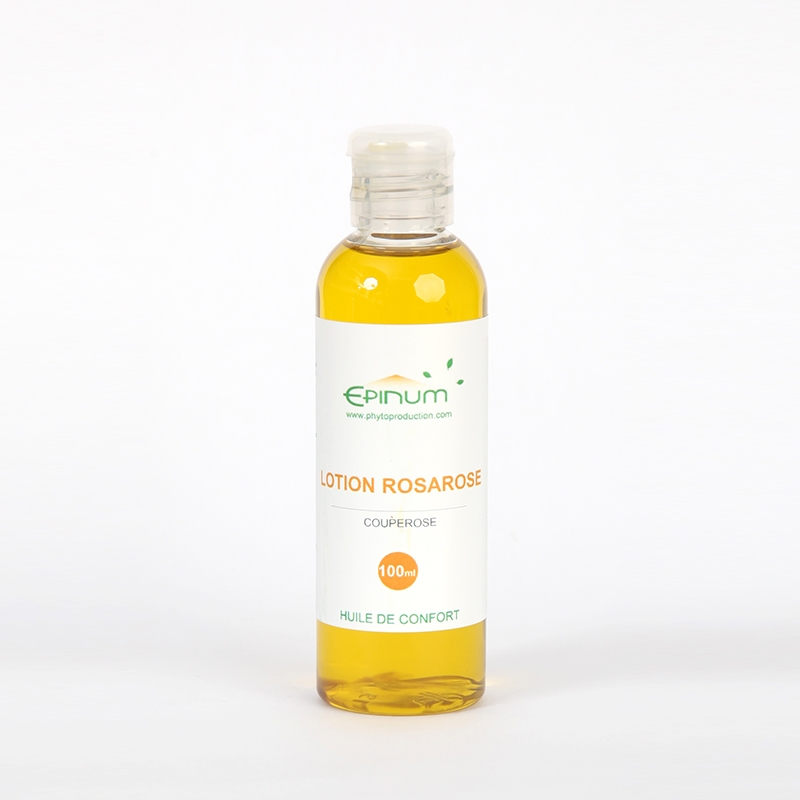  
Rosarose lotion
Treat couperose
A blissful formula for couperose
An oil composed of the best active ingredients to help the skin to regenerate and treat rosacea.
Dosage : 1 to 2 applications per day
Conditionnement : 100ml
Description
Treat couperose and facial redness.
Rosacea or dilated veins on cheeks, nose and chin.
Facial redness is due to dilation of the small blood vessel in the face. Over time and repeated agressions, these small vessels lose their elasticity and redness becomes permanent.
It appears on the: cheeks, nose and chin.
Moving from cold to hot taxes the cheeks but the vessels end up dilated and become visible on the cheeks, nose or chin.
Instructions for use :
Avoid the cotton disks and prefere to use your fingers to spread the lotion.
Gently pat the skin of the face, dry your face with a soft towel.
Customer reviews
Reviews about this product

Show attestation
Un peu gras difficile d évaluer pour le moment l efficacité
Ingrédients
Carrot extract
Marigold extract
Hazelnut oil
Don't exceed the daily dose
Keep away from children reach