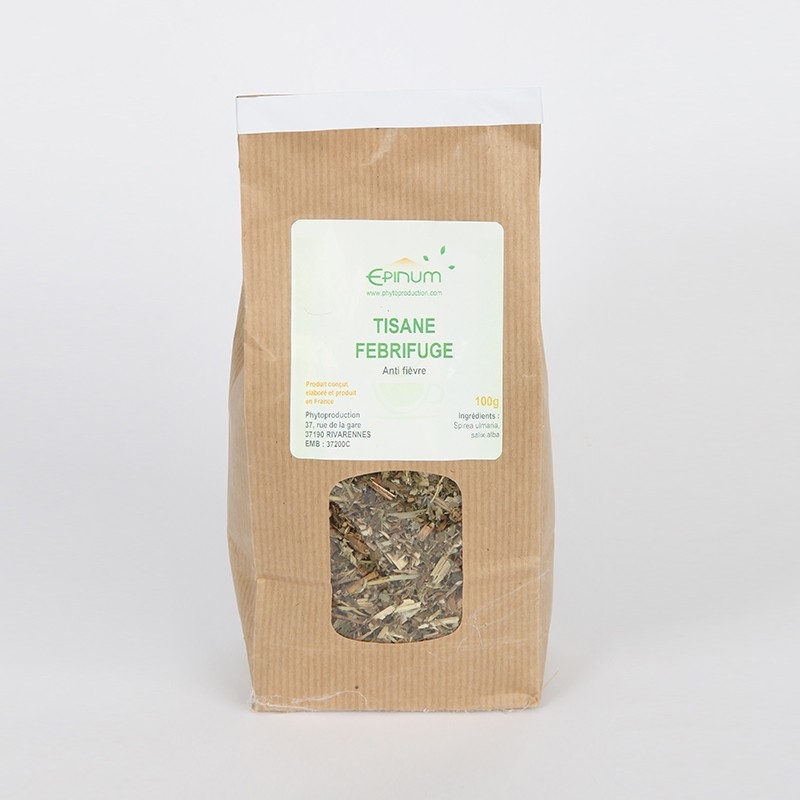  
Febrifuge - antipyretic
Herbal tea
Perfect for cold and fever.
In case of cold due to rain or season, protect yourself with this herbal tea that will fixes you up.
Dosage : 1 to 2 tablespoon per liter of boiled water
Conditionnement : 100G
Description
Herbal tea to fight against the virus of winter.
Febrifuge herbal tea: antipyretic, for fever.
Sometimes, we go through the rain and get cold; this herbal tea is adapted for this kind of situation.
You may take it 2 to 3 days at the rate of 2 to 3 cups a day.
Willow and meadowsweet will fix you up.
Instructions for use :
1 pinch per cup. Add the tea when water is boiled and let infuse 10 to 15 mn.
A particular attention should be made for people with non treated high blood pressure.
Ingrédients
Mode d'emploi
1 to 2 table spoon per liter.
Don't exceed the daily dose
Keep away from children reach