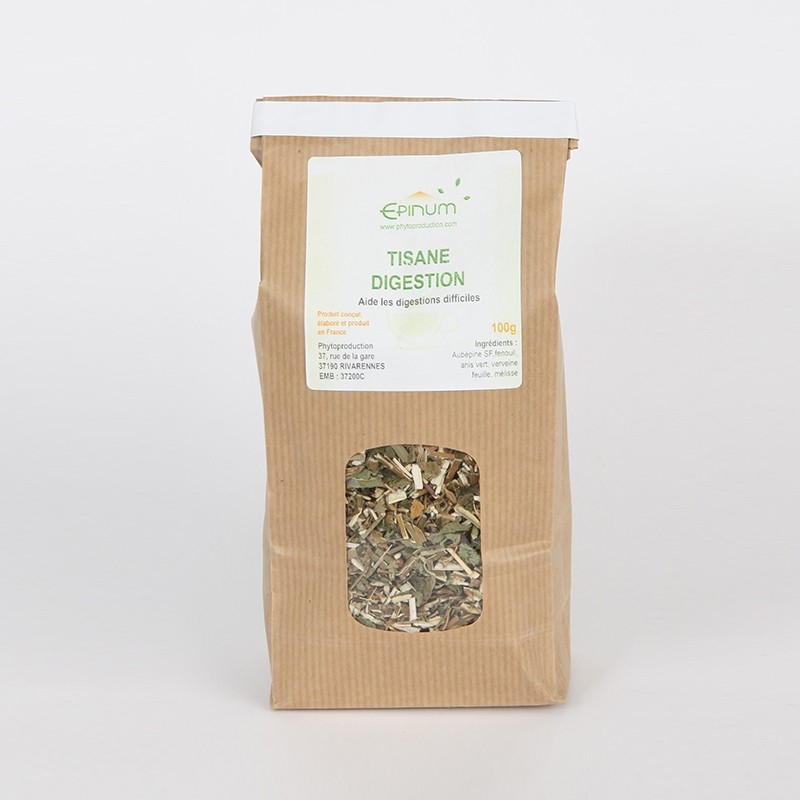  
Herbal tea- Digestion
Herbal medicine helps your digestion.
A selection of plants with digestive property and invigorating, that provides comfort and relaxation and reduces pain and heaviness feeling by drinking Herbal tea to help digestion.
Description
Natural herbal tea for a good digestion.
Plants of herbal medicine to relieve the digestive troubles
The plants synergy has a beneficial and spontaneous effect on digestion.
Product designed and manufactured in France.
Lemon balm and fennel will relieve the heavyness; associated with the gentle digestive property of de angelica and an additional anti spasmodic and refreshing property of the green anise.
The active ingredients will provide digestive health, safe and easy with a small diuretic effect.
The hearbal tea effect on difficult digestion is fast and very pleasant.
Our herbal teas already have the good taste but can be softened with honey.
Everyone has his dosage, that's why it is not available in pounch packs, nevertheless, be careful of overdose: 1 pinch per cup is a good dose.
The tea is composed of pieces of plant of many sizes; not only it is normal but it's especially reassuring.
Don't exceed the daily dose
Keep away from children reach