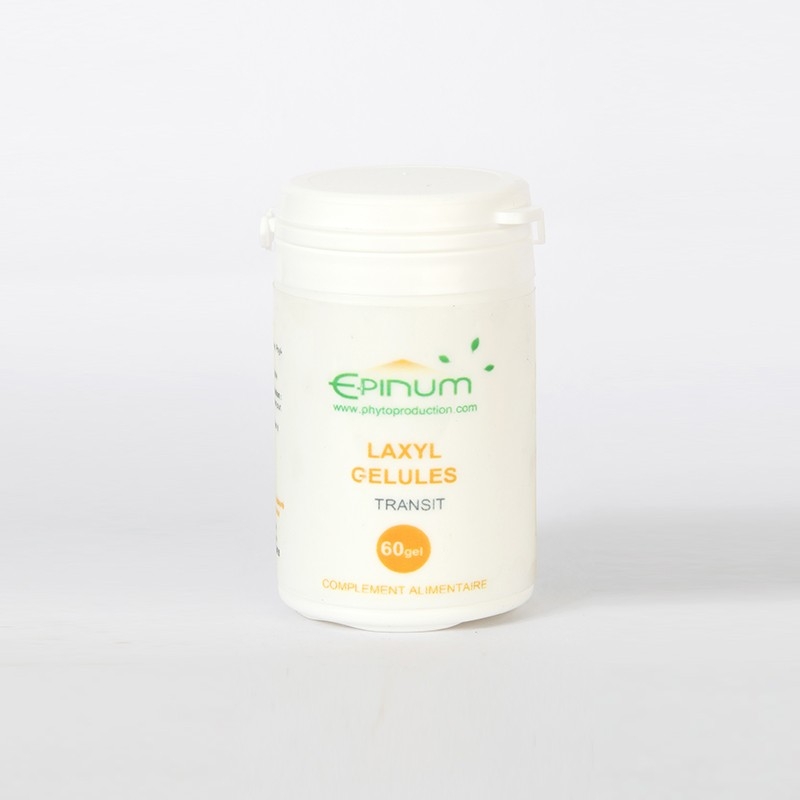  
Laxyl capsules
Fight against constipation
Constipation refers to hard to pass bowel movement .
It can be occasional or chronic. It requires a soft but safe action and these natural plants bring you this soft and safe action.
Find your comfort with Laxyl capsule, with no agression, no pain ; the first soft stools come after 12 to 20 hours.
Treatment is 2 capsules a day until it goes back to normal.
Dosage : 1 to 3 capsules in the evening
Conditionnement : 60 capsules of 395 mg
Description
A soft and efficient result in case of serious constipation : thanks to the plants.
Usually, the frequency of bowel movement varies, going from three times a day to four times a week. We talk about constipation when stools are hard, dry and hard to pass and when this frequency is not respected.
Constipation is due to slow movement of stool within the colon in terminal phase, to lazy bowel or simple lazyness of the person who lost the habit to defecate from the first signs.
Product designed and manufactured in France.
Bulk formin laxatives are generally dietary fibre such as psyllium ;
this type of laxative is the softer for bowel. Fiber swell in contact of water, and that gives bulkier and softer stools.
Mallow brings emolient softness of the system, nothing is spontaneous.
Buckthorn comes as a trigger when the other active ingredients have finished their work.
Bulk enables peristaltic motion of the bowels, it slowly move stools to rectum.
Then, it is recommended to drink a lot of water during the treatment.
Customer reviews
Reviews about this product

Show attestation
Ingrédients
Mallow
Rhamnus frangula
psyllium
Précisions
Laxyl capsules helps in case of serious feminine constipation.
It is a dietary supplement that cannot be used as a subtitute for meal.
Warning to addiction: abuses can provoke lazy bowels syndrom.
Mode d'emploi
To be taken two times a day, 1 to 2 capsule for each dose at the beginning, the first day begin with 3 capsules in the evening. Stop once the bowel function is normal.
Don't exceed the daily dose
Keep away from children reach