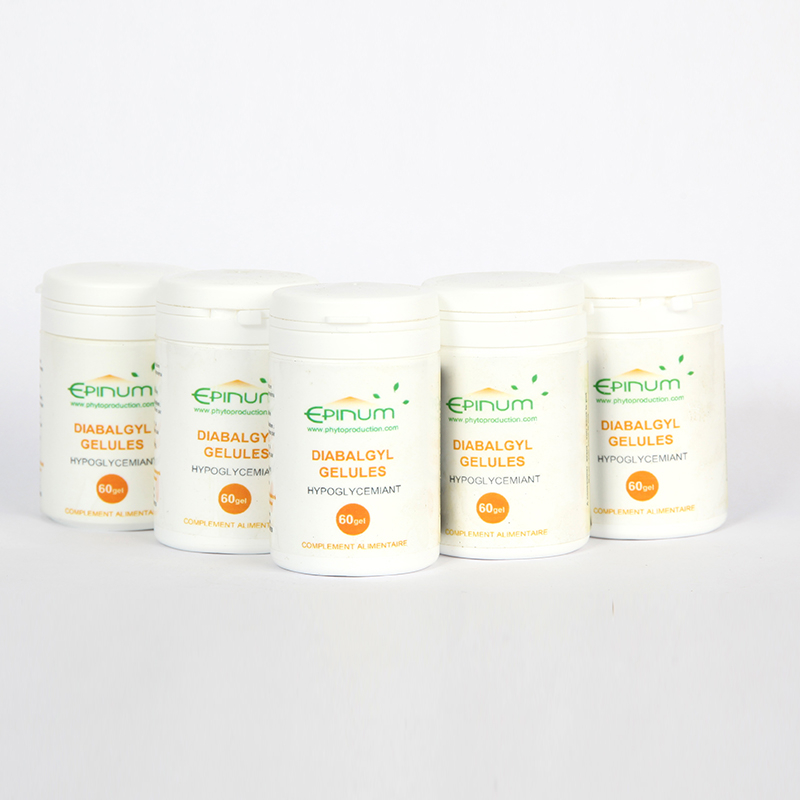  
Package Diabetes
Fight against diabetes
Plants for your pathology and nothing else than an adapted treatment.
A package at a very special and attractive price with free delivery.
Dosage :
Description
Drain and transform sugar, a safe action.
The root of Arctium and gymnema support you in the diabetes" type 2" , they are superior hypoglycemic agents.


FOR EVERY DAY HYPERGLYCEMIA

Finally a big help in this problem of diabetes "type 2" thanks to the effective plants .

5 boxes for an anti-glycemia treatment.


Customer reviews
Reviews about this product

Show attestation
Ingrédients
Arctium majus
gymnema sylvestris.
Précisions
An hypoglycemiant that helps.
It is a dietary supplement that cannot be used as a subtitute for meal.
Mode d'emploi
4 doses of 3 capsules. the first 2-3 weeks or switch to the maintenance dose as soon as a result is significant.
The maintenance period: 3 doses of 2 capsules
Don't exceed the daily dose
Keep away from children reach