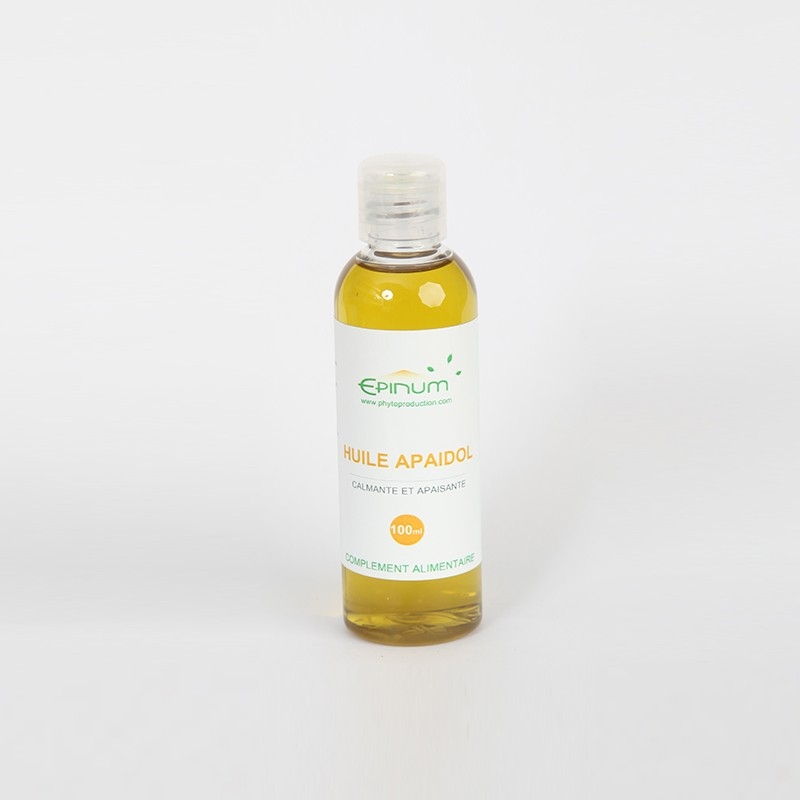  
Apaidol Oil
Relieves stings, itching, sunburn
A soothing oil to relieve any sting, itching and sunburn.
The active agents of Apaidol are effective from the first use
Very good for the children, respectful of the bobology of the holidays, Apaidol works miracles by its massages and it does not grease the skin.

Pleasant, suitable for all, so it is very effective against mosquitoes before and / or after.
Dosage : 1 to 5 applications per day
Conditionnement : 100 ml
Description
Relieves mosquito bites and small sunburns.
It is a summer oil that helps you as well for your sunburns as to calm the itching caused by various aggressions of the skin as the mosquitos and other insects and all pullings of the dry skins.
Relaxing and reassuring effect.

Very effective for mosquito bites, horseflies, spiders.  Apaidol oil is one of the safe oils and products of the summer.

Enriched with lemongrass, hypericum and other mild and effective active ingredients, Apaidol is oil of safety. It does not grease the skin.

The favorite oil of children for its quick effect.

Dry in 2 minutes leaving a non-greasy skin.

Do not hesitate to reapply after 15 to 20 minutes from the  first application in case of prolonged delay between the stinging and the application of Apaidol oil
Ingrédients
Hazelnut oil
Extracts: hypericum, marigold, chamomile, plantain, lamium b, geranium
Précisions
Always apply on a small area of ​​skin before treating widely.
Mode d'emploi
Apply 1 to 2 times at 30 minutes intervals if necessary.

Apply by gently dabbing the areas. Let dry, can wipe with a towel or cotton.
 


Don't exceed the daily dose
Keep away from children reach