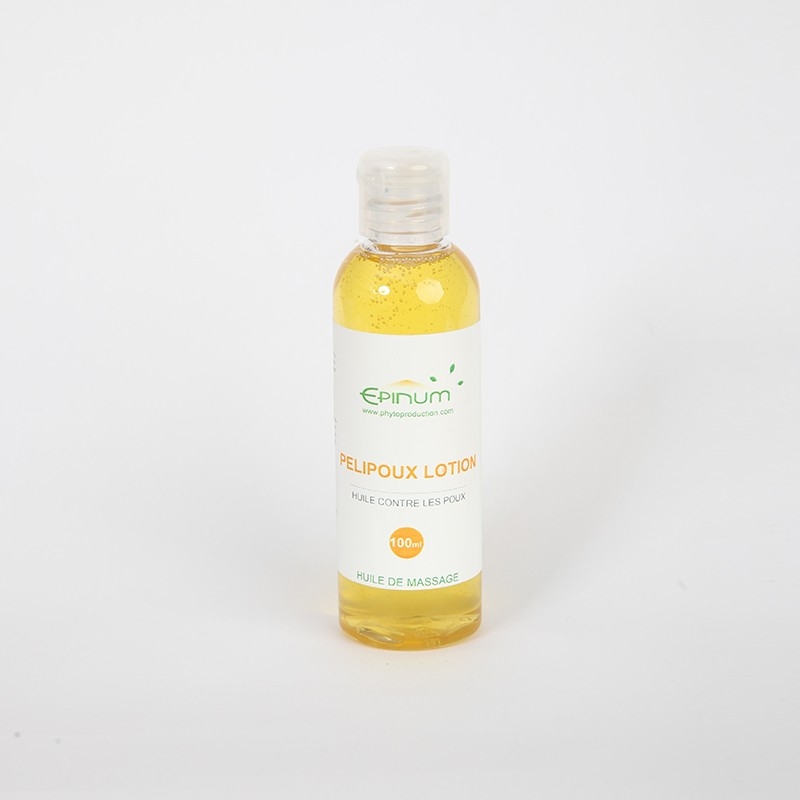  
Pelipoux Lotion
Remarkable anti-lice
Safe and effective anti-lice : Pellipoux.
only one application is enough, whatever the infestation to treat.
Dosage : 1 application
Conditionnement : 100ml
Description
Anti-lice lotion
Pelipoux, a remarkable anti-lice
Pelipoux respects the hair and does not cause allergy or secondary trouble.
Pelipoux also assures a positive result and total eradication of pests: lice and nits.
As soon as your child is scratching his head non-stop, you have to check his hair. In case of infestation, apply Pelipoux in the whole hair without applying shampoo before.
At the evening, apply a generous amount in the hair.
Then wrap with a towel.
Keep during the night.
Pelipoux will not damage your hair, even the softener, it does not discolor it.
The next morning, apply the shampoo to dry hair and rub until emulsion, rinse and make another application
Lice will disappear and the head will be clean.
Ingrédients
Extract of cloves
Extract of geranium
Sesame oil.
Don't exceed the daily dose
Keep away from children reach