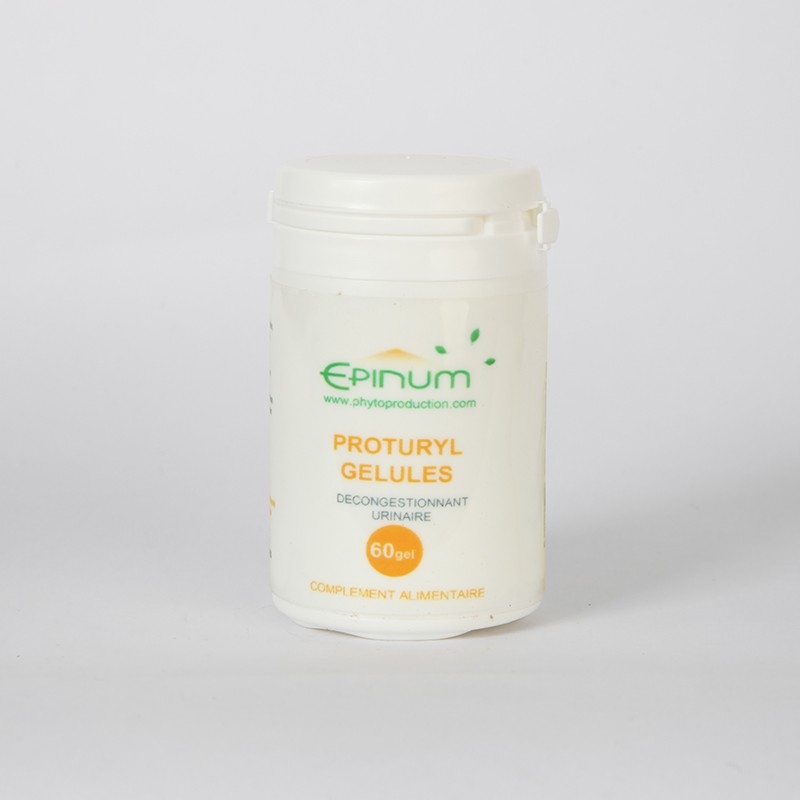  
Proturyl
Urinary weakness
Permanent need to urinate
Urinary weakness: prostate.
The prostate by swelling around the canal of the urethra, reduces it and is aggressive to the bladder that transforms the urination into permanent needs.
Proturyl by decongestionning the urinar system, enables to space the needs.
Dosage : 1 to 3 capsules per day
Conditionnement : Box of 60 capsules
Description
Urinar troubles
Symptoms of prostate
Urinar troubles that begins at the age of 50-60 y.o. are the symptoms of prostate.
Adenoma of the prostate (increase volum of the prostate) is the most common symptom which is usually harmless. The consequences are: sexual dysfuntion, poor sleep quality, pshycologic troubles with fear and anxiety.
Benign prostatic hyperthophy causes many troubles that Proturyl can address.
Ingrédients
Nettle
Fireweed, pigeum
Arctostaphylos uva-ursi
Précisions
1 to 3 capsules during the day.
Don't exceed the daily dose
Keep away from children reach