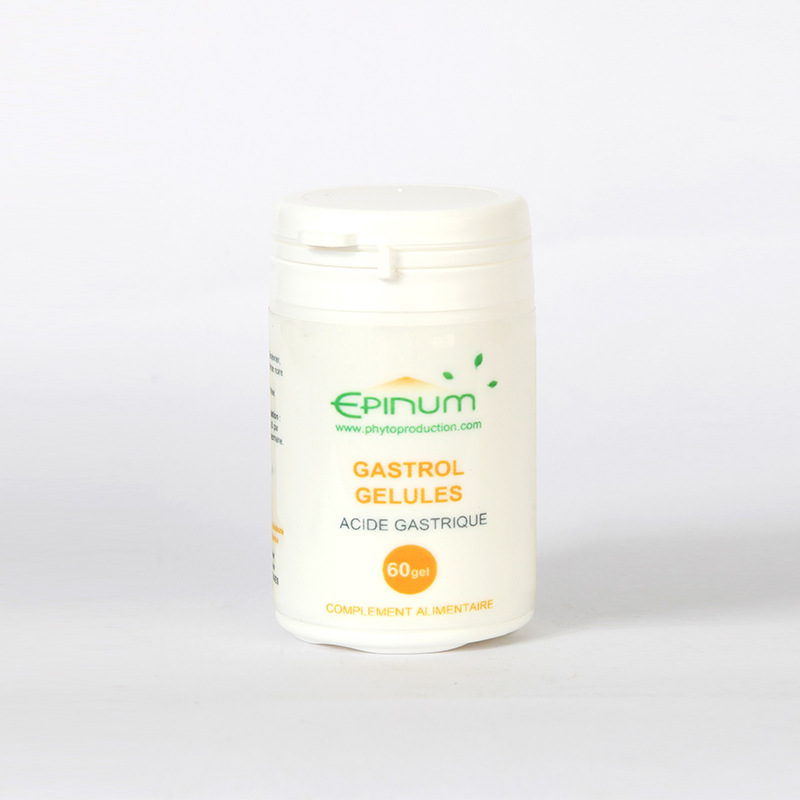  
Gastrol
Relieves permanent heartburn
Relieves hertburn and acid indigestion.
Can be taken before or after the meal, during the day, in case of heartburn.
Heartburn is caused by some food such as alcohol, tobacco, too fast meal.
For some wine (with high rate of sulphure), you may get important heartburn.
Dosage : 1 to 4 capsules/24h
Conditionnement : Box of 60 capsules
Description
There are many causes of heartburn, including:
overproduction of gastric juice;
increase pressure in the abdomen (due to weight excess or pregnancy) ;
regular copious or fat meal;
spice, acid food, alcohol, coffee, etc ;
some medicines ;
tobacco
stress.
Product designed and manufactured in France.
Food goes through the oesophagus before arriving at the stomach.
Stomach acid may flow back into the oesophagus and causes a burning sensation that may go up to a part of the throat.
Gastroesophageal reflux is then suspected.
1 capsule whenever necessary.
Ingrédients
Licorice dgl
Juniper
Balm
Précisions
Relieve permanent heartburn.
Don't exceed the daily dose
Keep away from children reach