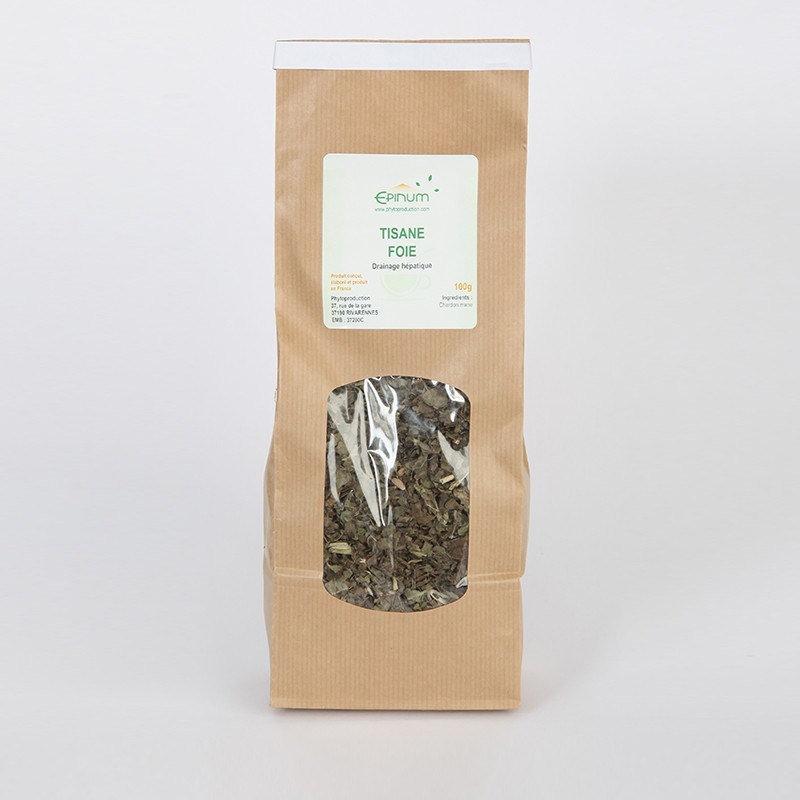  
Liver herbal tea
Relieve the liver
An herbal tea for the liver is joining the useful to the pleasant
Liver problems, due to table abuse, need help that cleanses and relieves the liver.
Eliminate itching and yellow eyes with herbal medicine.
Safe product.
Dosage : 1 1 pinch par cup
Conditionnement : Packet of100g
Description
A herbal tea that brings you a comforting fast effect in a few days,
Which will allow you to find an answer to your migraines and itching.
Product designed, manufactured and made in France.
Relieving the liver and its small pains with herbal medicine

A comfort effect in a few days, allowing you to find relaxation, improvement and spontaneity, reassuring and effective.


All our herbal teas are good to taste, but can be sweetened with honey.

The needs of each are different, this to explain that it is not available in sachets-doses, but be careful not to over-dose:

1 pinch per cup is a good dose.

Daily dose: 1 to 3 times.


It will prove to you that you have to do with real herbal medicine products, it is the pieces of plants which of all their size come to compose your herbal tea; not only is it normal, but above all it is reassuring.
Ingrédients
Controlled milk thistle

Milk thistle fruit



Précisions
The herbal tea for liver brings it help to temporary or long-lasting complications by removing migraine headaches and scraping

Mode d'emploi
There are two ways to take the herbal tea:

Let infuse 10-12 min. Covered and express the plants (press to remove the remaining assets) as soon as the infusion is finished.

Or, prepare it at night by letting it cool all night covered with the ingredients.

Filter, it can be consumed hot or cold.

Don't exceed the daily dose
Keep away from children reach