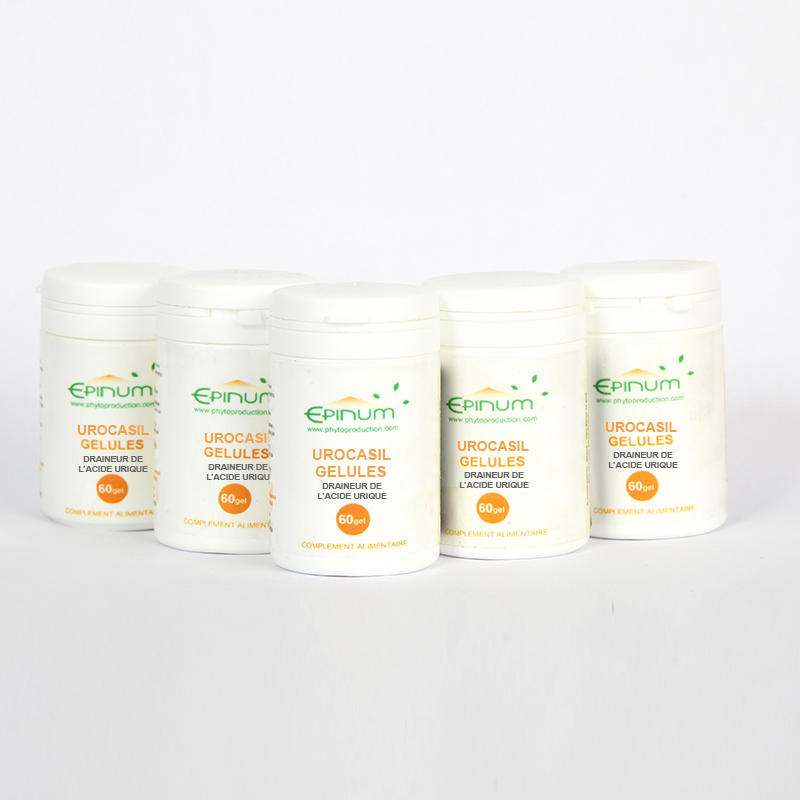  
Package for the kidneys
Kidneys detoxifier
Kidneys are not all lazy but when they don't drain properly, they don't evacuate the uric acid. A fine dust (renal lithiasis) transforms to kidney stones that everybody knows the difficulty of evacuation. Urocasil treatment helps you...

A package that provides safety with a treatment adapted to lazy kidneys. 
Dosage :
Conditionnement : 5 boxes
Description
DRAIN YOUR KIDNEYS TO FIGHT AGAINST URIC ACID AND GOUT
Urocasil capsules to avoid gout attack

Uric acide when reaching saturation, causes a release of lithiasis on joints that by crystalizing inflates the joints and that leads to a gout attack.
The active ingredients of Urocasil capsules make sure to drain the dust as soon as it appears to avoid that it accumutales in the kidney.

Urocasil prevents from urinar or renal inflammations.
 
Orthosiphon has no known risks ; for this reason, it enable long-term treatment, comfortable and precious for a permanent wellbeing.

Take account of the recommended dose.

The treatment prevents joint inflammation and secure the lazy kidneys by enabling a fast evacuation of lithiasis.

Feeling secured is the guidling principle of this treatment.

 

Price 91.99€
Ingrédients
Précisions
It is a dietary supplement that cannot be used as a subtitute for meal.
Mode d'emploi
Treatment to prevent or eliminate abuses is composed of an intensive cure of 6 capsules a day, taken in two times in the morning and in the afternoon for the first 3 days; then the next week 2 capsules in the morning and in the evening and after 3 or 4 weeks: 1 capsule in the morning and in the evening.
Don't exceed the daily dose
Keep away from children reach