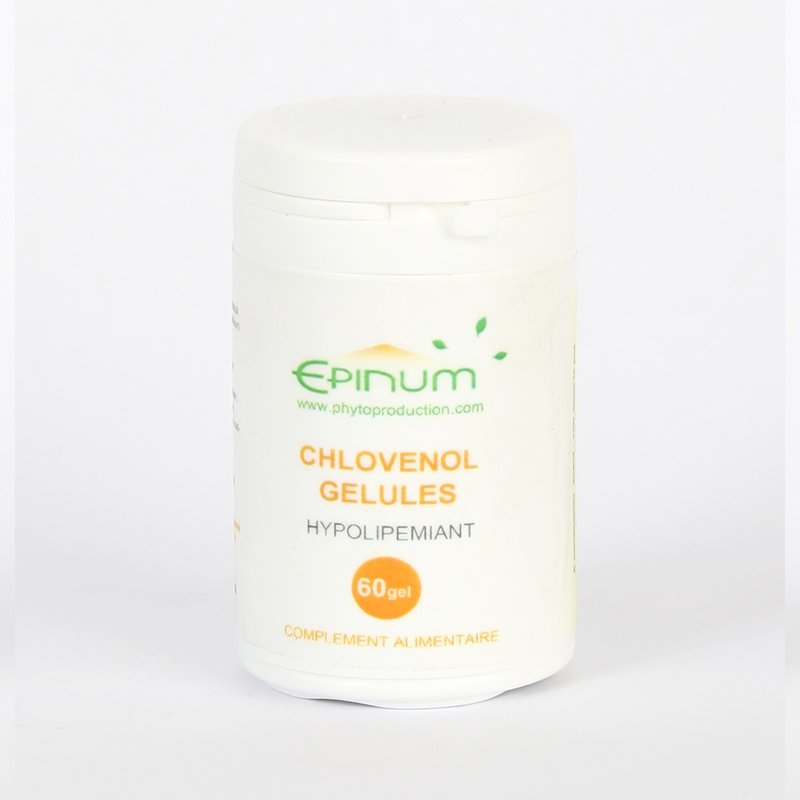  
Chlovénol capsules
Fight against cholesterol
Help your cholesterol
The synergy of these 2 plants will transform and your cholesterol and your way of seeing the abuses by a hypolémiant of high quality.
For your hypercholesterolemia, an assiduous intake ensures results, without side effects.
Clean your pipes.
Dosage : 2 to 4 doses of 3 capsules a day
Conditionnement : 60 capsules of 325mg or pack of 300 capsules
Description
Your cholesterol needs help.
You will recognize the effectiveness of the plants:

Lespedeza capitata:
Its virtue is recognized as: Lipid-lowering (lowers the level of fat due to cholesterol).
Operates an additional regenerative action in the liver, drains trypglerides when associated.
No toxicity, no side effects.

Chrysanthellum americanum:
By its main properties: anti-lipidemic, it brings a known aid in its quality of hypocholesterolemiant of great constancy.
Very rich in flavonoids, protects from food excess, actively participates in the drainage of toxins by eliminating them easily.
The epinum process is the protection, and the reduction of lipidemia according to:

- The particular combination of Chrysanthellum and despedeza to give them an effective synergy for the elimination of fats with the safety of the absence of side effects as often in herbal medicine.

Do not give heavy legs, act gently, without muscular toxicity.
Ingrédients
Chrysantellum americanum

lespedeza capitata
Précisions
Chlovenol, helps with cholesterol problems and can be taken permanently.
Mode d'emploi
4 doses of 3 capsules the first week, then maintains with 2 doses of 2 or 3 capsules depending on the results (blood test).

It is a dietary supplement that cannot be used as a subtitute for meal.
Don't exceed the daily dose
Keep away from children reach