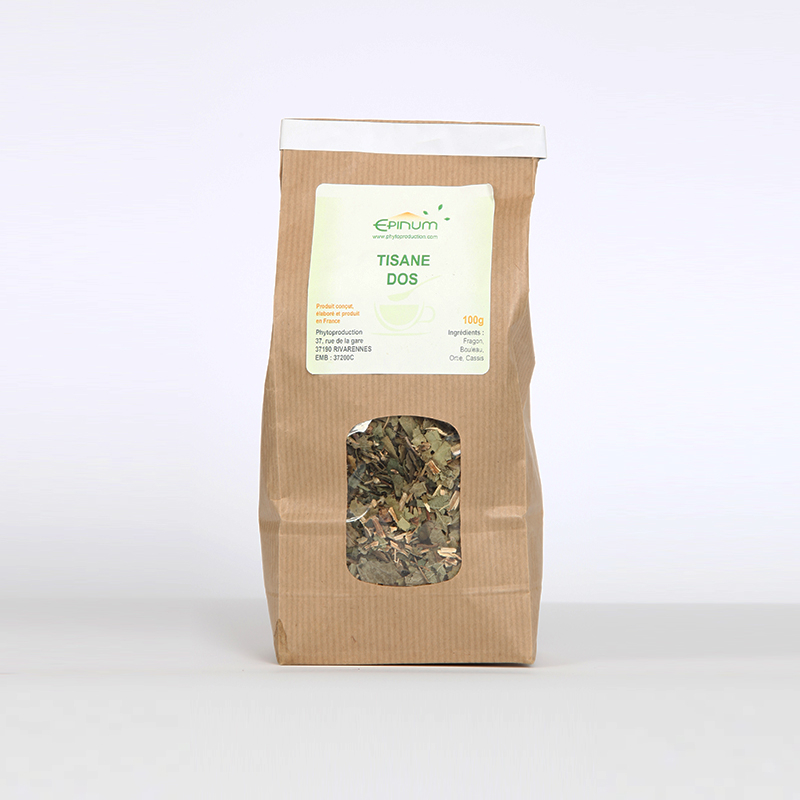  
Herbal tea- back pain
Good plants that help muscle comfort.
This selection of plants with antalgic and remineralizing virtues, will act to bring you the necessary muscular comfort.
You will quickly feel the benefits of the active ingredients, especially the bergamot, combined with blackcurrant, accompanied by birch and nettle for their effects on back pain.
The very good result obtained from the fact of the induced relaxation ensures a lasting moment of comfort.
Description
Very comfortable herbal tea
This herbal tea ensures a better relaxation of the muscular mass in the dorsal region. It has a high quality antalgic effect, with antispasmodic, draining and re-mineralising action.
The selection of plants gives a quick and effective result. Your back will be calm, stimulated and stronger.
 A cure of a few days and you will feel better.
 All our herbal teas are good to taste, but can be sweetened with honey.
 Each has its dosage, this explains that they are not available in sachets, but be careful not to overdose: 1 good pinch per cup is a good dose.
What will prove to you that you have to do with real herbal products, it is the pieces of plants which of all their sizes come to compose your herbal tea: not only it is normal, but especially it is the proof of a product natural.
Let infuse 10-12 minutes and express the plants (squeeze to release the remaining assets) as soon as the brew is finished.
Don't exceed the daily dose
Keep away from children reach